Lumber Takeoffs and Estimating Services Available in All 50 States
MFC Estimating performs complete comprehensive and detailed multifamily lumber material takeoffs, rough carpentry takeoffs, and estimating in all 50 states. To produce accurate construction estimates, you need to develop a unit-cost method for estimating your construction projects.

Framing material takeoffs are prepared using state-of-the-art estimating software per plans and specifications. Lumber material estimates show component descriptions, locations, and quantities per unit and building type, with an overall summary recap.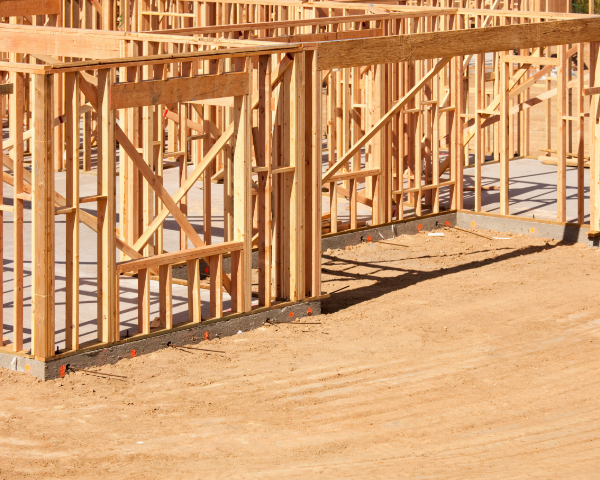 Lumber Components Are Estimated per Plans and Specifications
All lumber estimates include complete unit and building schematic diagrams with calculations of all estimated lumber material component systems. Framing material estimates are presented with lineal feet to board foot conversions with an overall summary for convenient pricing and comparison through lumber wholesale supply companies. Our clients reduce waste and scraps on the job site throughout the project. Less material in dumpsters saves our clients' money.
Components of Lumber Takeoff Include:
Treated Sill/Bottom Elevated Plates
Top Plates, Jumper Plates
Studs, Stud Packs/Columns
Tees, Corners, Trimmers
Beams, Headers
Exterior/Interior/Common LB Walls
Exterior/Interior/Common NLB Walls
Party Walls
Shear Walls
Firewalls
Exterior/Interior Wall Blocking, Truss Blocking
Mech/Cabinet/Closet/Bath Access Blocking
Fur Downs
Floor Decking
Roof Decking
Draft Stops
Parapet Walls
Exterior Sheathing
Fascia, Soffit, Trim
Exterior Siding and Trim (If Requested)
Our Lumber Takeoff Services Are Accurate and Save Our Clients' Money
A lumber takeoff estimate is much more than just a count of material. It is actually the front line in controlling costs and minimizing waste. An accurate lumber takeoff estimate is the best tool for optimizing construction methods and controlling budgets. After 40 years in the business, MFC Estimating provides a comprehensive and detailed multifamily lumber material takeoff for your project that will help control your budget and document usage and waste. By ordering material as you need it, you will quickly identify theft and vandalism at the job site and catch trade mistakes right away.
When you start off with a professional lumber takeoff estimate, your project will run smoother, and there will be less probability of error and less headache.