If you are starting a multifamily construction project, you will want a reputable company to work with that will not just help you save money but will help you purchase and order framing materials and eliminate costly waste on the job securing a more precise budget. Look to MFC Estimating to help ensure your construction project is a success.
MFC Estimating provides comprehensive and detailed estimates for framing material takeoffs. When you rely on us, you will rest assured that your project will receive the attention it deserves toward meeting your DIV 6 budget goals with an accurate takeoff.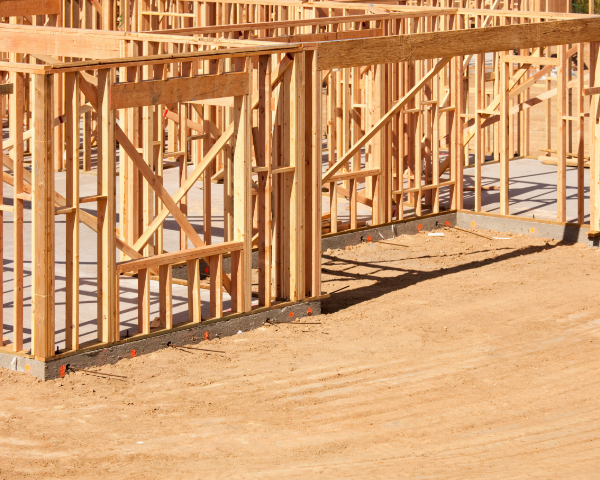 Framing Material Takeoffs
When MFC Estimating provides you with framing material takeoff services on your construction project, you will be able to determine how much of and what type of lumber you will need to frame the structure of your buildings. Each takeoff accommodates detailed lumber calculations, takeoff diagrams, a comprehensive estimate of lumber type, usage and location, and an overall project summary converting lineal feet to board foot conveniently formulated for pricing.
With a reliable and accurate material takeoff from the start, you will rest assured that your construction project will run smoother toward controlling unnecessary waste and allow you to target more accurate ordering of materials. MFC Estimating utilizes the best industry estimating software to achieve accurate estimates from your plans and specifications and to ensure your framing takeoff is at the standard you deserve.
When you choose MFC Estimating, you will be guaranteed to receive reliable and trustworthy service. For your framing material takeoff needs, we can provide you with that service in an efficient manner.
With 45 years of experience in multifamily lumber estimating, MFC Estimating's takeoff procedures are organized and detailed to make sure your project is estimated, efficiently performing takeoffs for multifamily projects consisting of garden style, podium, wrap and mid-rise developments.
If you are in need of a framing material takeoff, contact us today by calling (407) 554-3544 or send a message for a multifamily lumber material takeoff request through our contact page. We would be happy to answer any questions or discuss any concerns you may have about your construction project and provide a quote for your lumber estimate.